Indoor & Outdoor Training Options
Strength Training,
Fat Loss
and
Corrective Conditioning
Free introductory counseling session with a Certified Nutritionist included with all training.  No minimums.

Training Locations
In-home training available for the West LA, Santa Monica, Brentwood, Palisades, Topanga, and Malibu areas.  Discounted rates for multiple person training.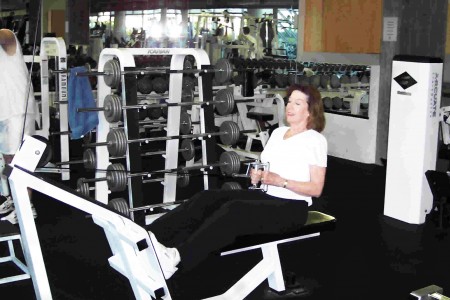 This fit lady was 77 years young in this picture.  She was training 3 x week 6 months after having hip surgery and both shoulders replaced…  any more excuses?
The Gym LA (Thegymla.com) at the corner of Santa Monica Blvd @ Federeal in West LA is a professional health club with a friendly atmosphere.  Shared/overlap training discounted rates available.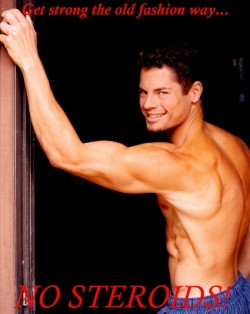 OUTDOOR CARDIO TRAINING
and
TRAIL GUIDING
for
individuals and groups up to 12
4th Street Stairs in Santa Monica ~ located at 4th St. @ San Vicente.  These outdoor wooden stairs are equal to a nine story building.   and I have adjustable dumbbells (5 – 50 lbs.) with a padded mat.   This is the best full body workout when you have less than 60 minutes to spare.  The beach/bike path is only 1/4 mile away and is a great mix for stairs with running.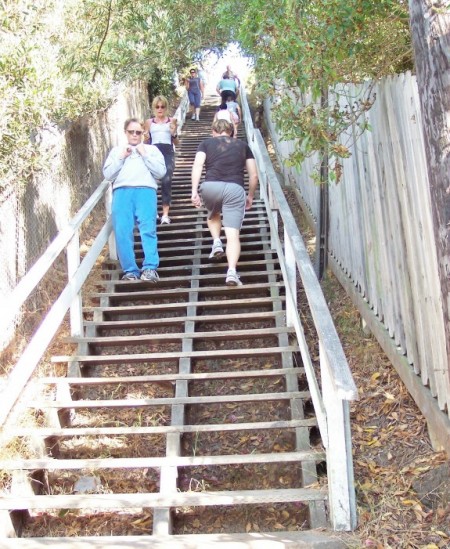 This view is only the first half of the stairs.   There is a great 1/2 mile hill loop to walk, jog, or sprint between sets .
Power Walking, Hiking, Trail Running and Mtn/Road Biking the Santa Monica Mountains ~ just a few minutes drive north of Sunset from Brentwood/Palisades area are dozens of trails and maintained dirt roads for all levels (easy to super steep).  These outdoor endeavors are REAL:  You will burn tons of calories and develop functional fitness: Scientifically proven to help keep you young and active for the rest of your life.  Time commitment is generally @ 2 hours including driving.  Discounted half and full day rates for guiding.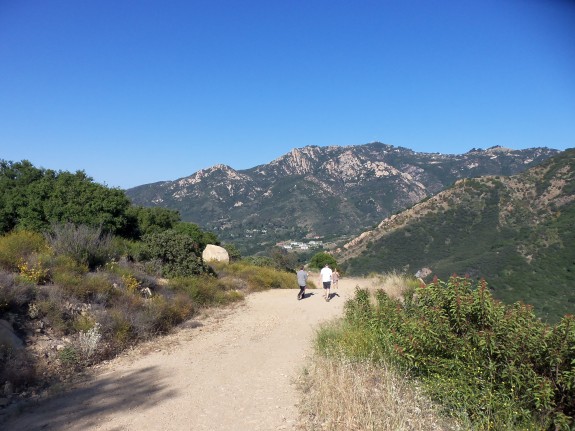 The 'Mesa Peak Motorway' fire road is a great hike for most everyone; located between Pepperdine and Malibu Creek State Park off of Las Virgenes.  This is part of the Backbone Trail that runs from Will Rogers Park to Ventura County.
PLEASE do not try to fool yourself (or let any infomercial or gym fool you) into thinking that any indoor piece of indoor cardio equipment will yield the same results as actual outdoor training…
THERE IS NO SUBSTITUTE ~ GET OUTSIDE!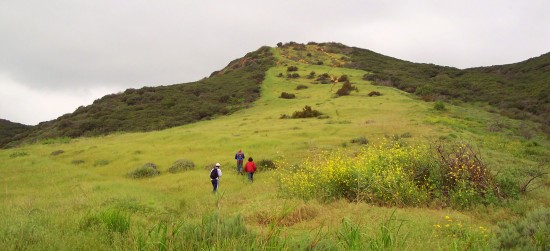 This is the first steep hill of Zuma Ridge Single Track (Busch Dr.) above  Zuma Beach in Malibu.  There is an easier parallel dirt road which makes this hike great for all abilities.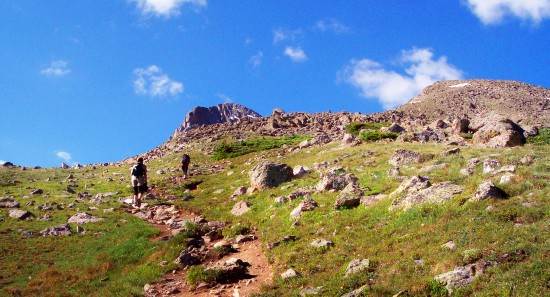 The steep approach of Mt. of the Holy Cross (near Vail, CO); summit is 14,005 ft above sea level.  Cardio-power hiking the Santa Monica Mountains will enable your lungs and legs to summit this Rocky Mtn Monster; total vertical gain @ 7,500 ft.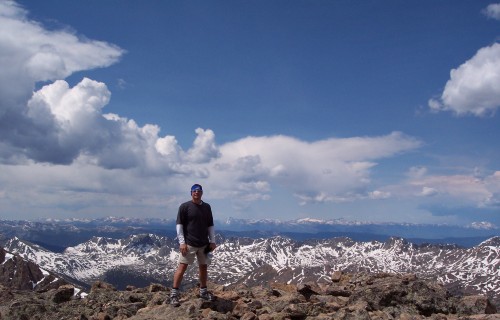 Summit of Mt of the Holy Cross; elevation @ 14,005 ft. above sea level.  This is what CO looks like in July.
Road Cycling and Mountain Biking ~ bicycling is an amazing sport, however it is quite dangerous for all obvious reasons; especially because of the traffic situation in LA.  I do teach & guide both on and off-road; however, I only take beginner road cyclists on specific, low-traffic neighborhood roads in Brentwood and Malibu.  There are endless miles of easy, well maintained much safer dirt roads for beginner mtn bikers… I suggest it highly.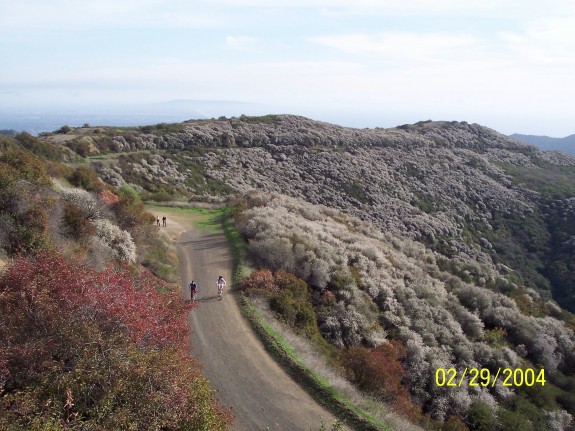 Westridge Fire Road is a great ride for beginners.  There is a parallel single track along the high ridge; a lot of challenging fun for the more adventurous.  This is only a 10 minute drive or 25 minute bike ride north of West LA.  I ride my mtn bike directly from my apartment in West to get to the local trails.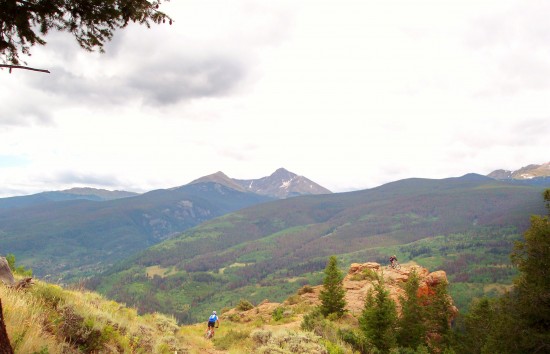 The Cougar Ridge Trail starts from the top/backside of Vail, CO and continues for miles through beautiful wilderness, then drops into the west valley.  This view is at the top of the famous 'Lions Head Rock' which overlooks the town of Minturn, CO.  Mt. of the Holy Cross in the background.
Cycling is one of my favorite year round endeavors and it yields amazing results for both aerobic endurance and strength development of the legs and hips.  It is not for the tame.
 Malibu is the secret local stash for all on and off road cyclists in LA.